Woof! Pet Wellness Resort
Only the Best for Our Best Friends
Whether you need Doggie Daycare for a couple of hours so you can run errands or while you're at work; or dog or cat boarding while on vacation or away for a couple of days; we always do what's best for your pet. That's our guiding principle, and hey, it's just what we do.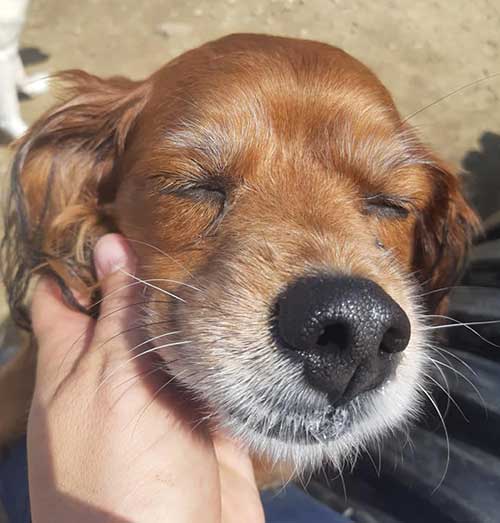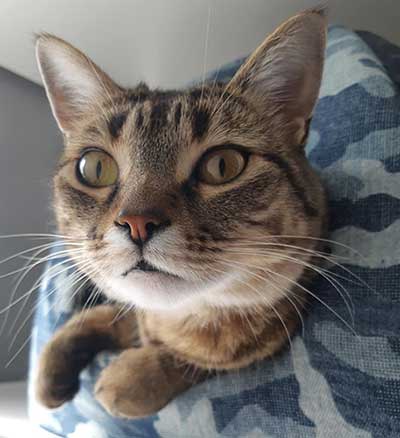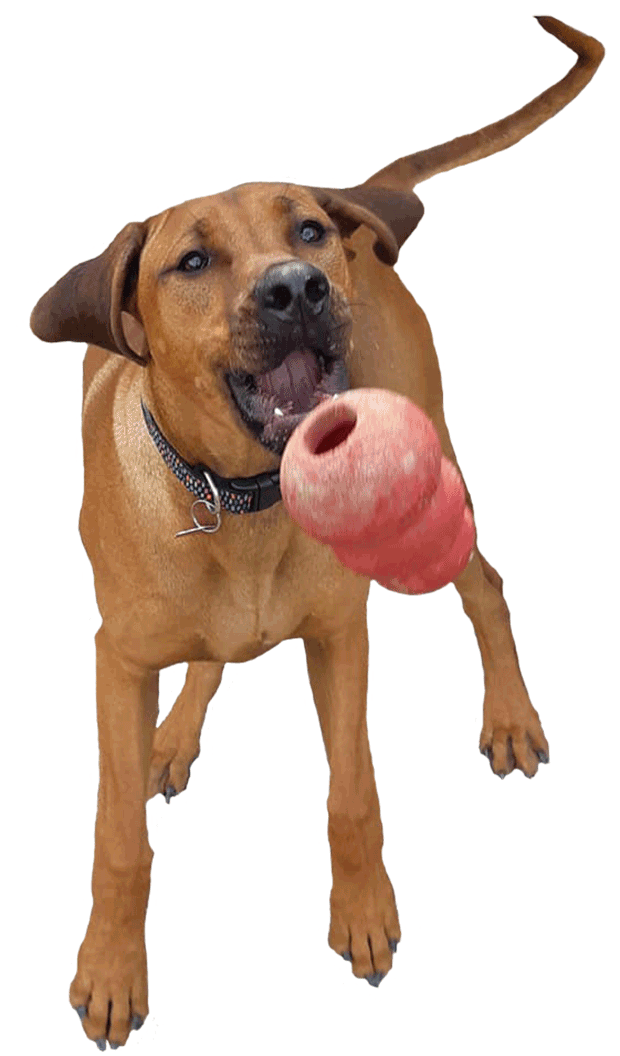 Boarding for Dogs and Cats
Features private indoor condos with private outdoor patios, in-floor heating and climate controlled with AC and a state of the art air exchange system.
Pet Grooming
Our spa welcomes all breeds and sizes of pets! We feature both breed specific and owner friendly pet clips and shampoos.
Doggie Daycare
Alleviate the stress of boredom & inactivity & foster good socialization for both you & your pet. Your pet gets a supervised outlet for exercise, play and social interaction. At the end of the day, everyone's relaxed and happy.
Therapy for Dogs
Keeping your dog in top shape and helping them to recover is possible with our suite of therapies.
Pet Wellness Store
We carry a variety of pet treats & products, chosen specifically for their quality, focus on wellness and problem solving applications.
We have never boarded our dogs anywhere before, mostly due to one of our dogs having a large amount of anxiety. The staff at Woof! Pet Resort knew exactly how to act around our reactive dog so she would know she's in a safe place and not stress out so much. Amazing service! We will definitely be bringing our dogs here again. ♥️

Eric Zimmerman


October 13, 2023
Recommended by vets 
We're pleased to be recommended by numerous veterinarians in the region. We belong to a number of associations and have been recognized by The Woodstock Chamber of Commerce.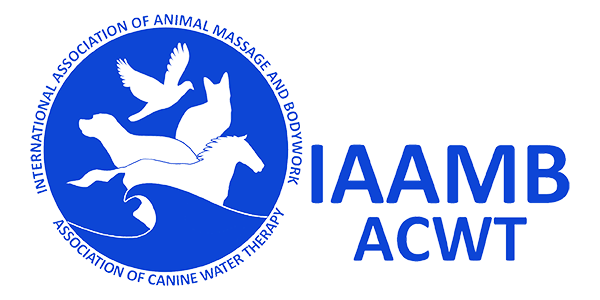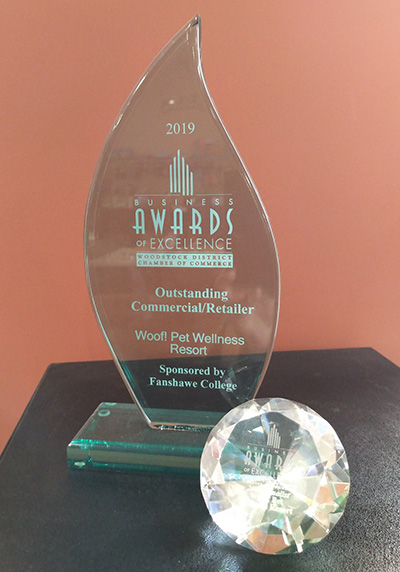 Get in Touch By Phone Or email
Taking care of your best buddy is our whole purpose. If there's anything that we haven't covered here, reach out. We would love to hear from you!
Hours
Mon-Fri: 9:30am - 6pm
Sat: 9:30am - 12pm & 5-6pm
Sun: 10am-12pm & 5-6pm